Cycling Classes in Chicago at Power Sculpt Fitness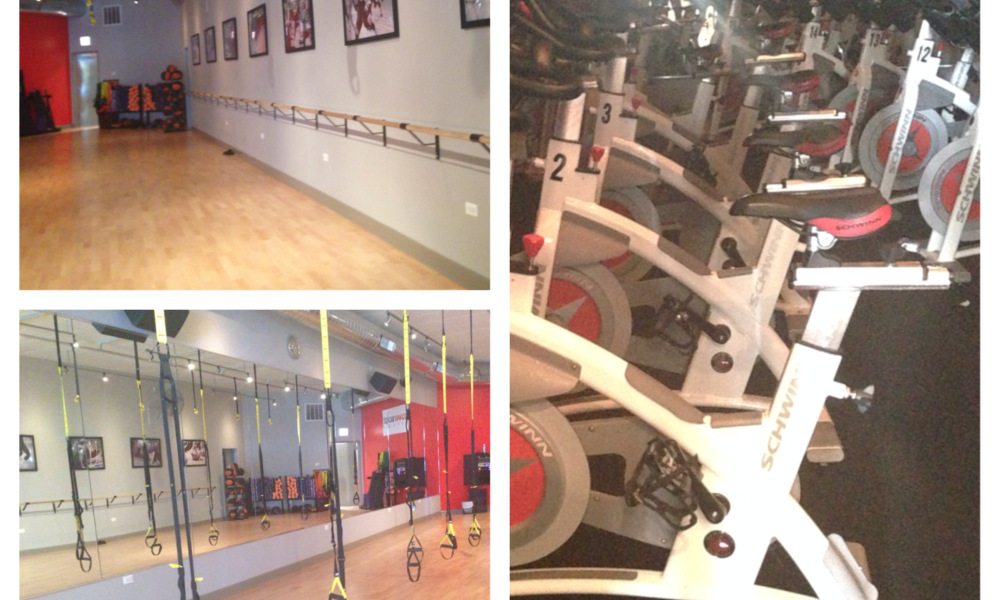 Class title: Power Cycle Express
Studio: Power Sculpt Fitness, 3119 N. Lincoln Ave.
Class Focus: This fitness hot spot just moved down the street from its previous location to make room for a spinning studio. Its spinning classes yield a high calorie burn and won't disappoint.
Money saving offers: 
The Fab Fit take:
Power Sculpt Fitness has an expansive class schedule and just when we thought that we couldn't love them any more, they added another category of classes to the schedule. We've tried the studio's signature class, it's express classes and now we're hooked on its newest offering: Power Cycle.
In its new location, Power Sculpt Fitness expanded to two studios, one focusing on the high intensity sculpting classes that the studio is known and loved and the other the other is full of Schwinn Spinning bikes.
The spinning classes have an all-work, no-slacking mentality. In the 30-minute class, we never took a breather or coasted, we packed an intense sweat session into the compact class. According to Schwinn A.C. Performance Plus bike's computer, the Schwinn MPower Echelon Console, I burned over 600 calories. I don't doubt that number – I was completely spent.
The class was focused on a higher resistance level for about 15 out of the 30 minutes and it was focused on hills. That doesn't mean that every class will be focused on hills. I listened in on the end of Heather's class that finished right before my 9:25 am class and I heard the familiar cue to sprint through the finish line.
I fell in love with spinning the first time I stepped into the pedals of a bike at age 16 after months of my mom asking me to accompany her. I remember being resistant to try a cycling class because at 16, I knew everything, obviously. And if my mom was doing spin, it was probably way too easy for me. Turns out that I got my butt handed to me and I had my first flash of my mom's true strength.
She's a beast (Mom, if you're reading this, being a "beast" is a GOOD thing).
With all fitness formats, it's good to change them up to keep them interesting and to keep your body challenged. The greatest thing about the addition of cycling to PSF's classes: they're able to use the spin studio to add a new element to their existing, intense schedule. My favorite thing to happen to spin since discovering it are the Spin-terval classes that have been popping up over the past couple of years.
PSFcreated its own version of these trendy, total-body workouts that use the studio's weights and TRX suspension trainers. If you're looking for a way to mix it up when it comes to spinning, try any of these classes:
PSF Cycle & Sculpt
Cycle TRX challenge
Cycle & Sculpt Express
Bike bootcampe
Bike bootcamp is next-up on my must-do list. What will you try?